New at the department
Departmental Coordinator Dr. Jana Dittrich
2023/06/13 by Die Fragen stellte Anne Grauenhorst
Since 1 June 2023 Dr. Jana Dittrich is Department Coordinator in the Departmental Office of the Department of Computer Science. She received her Dr. rer. pol. in the field of microeconomics from the Karlsruhe Institute of Technology (KIT) in 2020. In addition to her work as a research assistant, she was a member of the Quality Assurance and Ethics Committee team at the Karlsruhe Decision & Design Lab (KD²Lab). In late 2022, she joined TU Darmstadt as personal assistant to the president. We asked Dr. Dittrich about her work: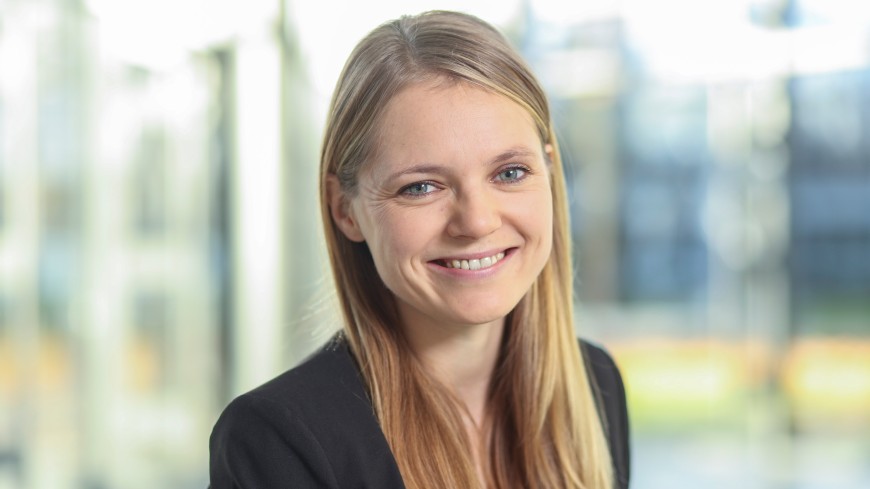 As Departmental Coordinator, what are your responsibilities?
In addition to the day-to-day activities of the Departmental Office, the main tasks of the position include optimising the internal processes of the Faculty in the appointment procedures as well as developing and establishing onboarding measures for new professors and employees of the Faculty.
What attracts you most about the new role?
As a Ph.D. student and postdoc, I've taken on administrative tasks alongside research and teaching, and realised just how multi-faceted the work of managing science is. Being able to work with the different status groups at the university while remaining close to research is something I am very much looking forward to.
For the coming year, what are your specific goals and projects?
As the department continues to grow, there is an ever-increasing need to question internal processes. In the coming months, we will be analysing, structuring, and optimising many of them. I am looking forward to contributing to the efficiency of the department's work by developing measures and new concepts.
Thank you and welcome to the department!