Back to normal: First in-person RTG seminar @ TU Darmstadt
2022/05/05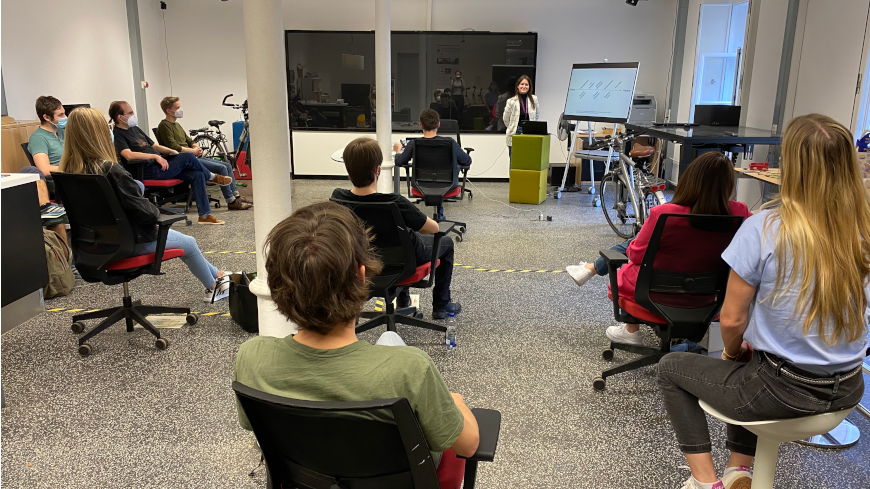 For the first time since the start of the pandemic, our RTG seminar was held as a face-to-face event on May 3, 2022. It was nice to welcome the RTG 2050 PhD students from Technical University Darmstadt, Goethe University Frankfurt and Kassel University in Darmstadt. Also RTG PI Prof. Dr. Fischlin joined in virtually. Together we listened to Olga Sanina's Status Talk on Privacy in user-based Bluetooth Protocols, followed by a fruitful discussion.
The event concluded with a get-together over snacks and drinks.
The RTG seminar takes place weekly and we will continue to meet in person every first Tuesday of each month at TU Darmstadt.