RTG PIs Max Mühlhäuser and Christian Reuter hosted MuC 2022 in Darmstadt as General Chairs
2022/09/12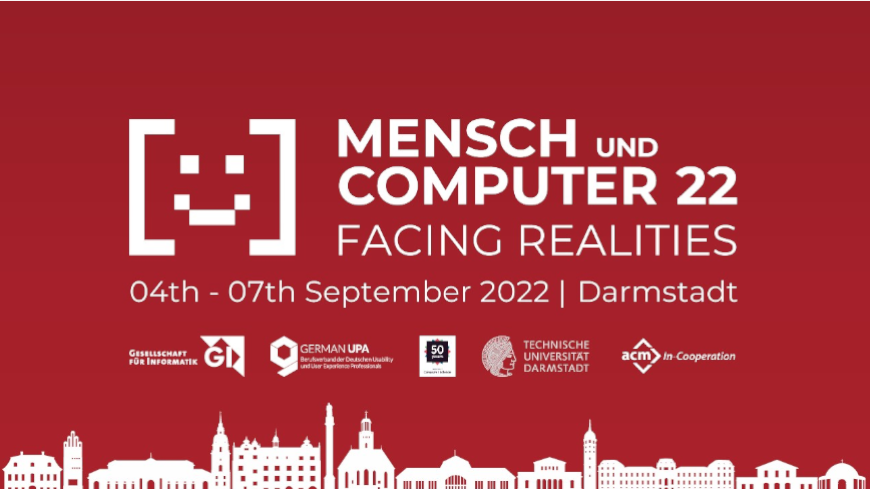 RTG PIs Max Mühlhäuser and Christian Reuter served as General Chairs in this year's Mensch und Computer" (MuC), which took place from September 4-7, 2022.
Launched in 2001, MUC is the largest human-computer interaction conference series in Europe. In the year of the 50th anniversary of the Department of Computer Science at the TU Darmstadt, almost 600 participants from science and industry could be welcomed in Darmstadt. The conference was sponsored by the Department of Human-Computer Interaction of the Gesellschaft für Informatik (GI e.V.) and the German UPA – the professional association of German Usability and User Experience Professionals. The Technical University of Darmstadt and in particular the Department of Computer Science acted as hosts.
A review of the conference can be found here.