Elisabeth Kirsten and Sucheta Kulkarni win RTG Female Student Travel Award 2023
2023/06/23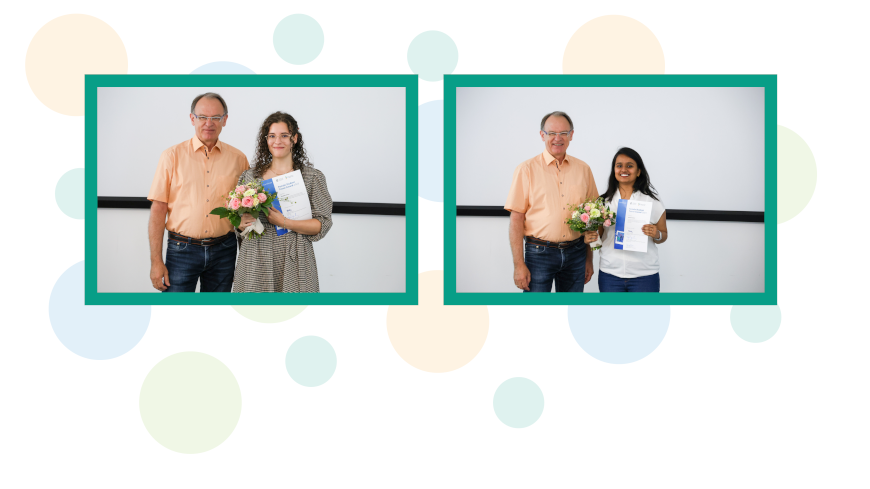 This year's winners of the RTG Female Student Travel Award 2023 are Elisabeth Kirsten and Sucheta Kulkarni.
Both excellent young researchers, Ms Kirsten and Ms Kulkarni, intend to use their grant to be a part of the "Women's Engineers Conference" from October 26 to 28, 2023, in Los Angeles, USA. This will no doubt be an extraordinary event for these extraordinary women, which will hopefully motivate them to remain active in science.
Female Student Travel Award 2023 marks its 10th anniversary this year and is awarded to female students of computer science, electrical engineering or IT at TU Darmstadt. Research networks MAKI and CROSSING, the Research Training Group Privacy and Trust for Mobile Users and the LOEWE Center emergenCITY each award two travel grants – eight in total – for outstanding academic achievement.
RTG Privacy and Trust congratulates the winners and wishes them all the best in their future endeavors!