Second Leadership Training for Female RTG members with Simone Schiffner-Backhaus
2023/10/09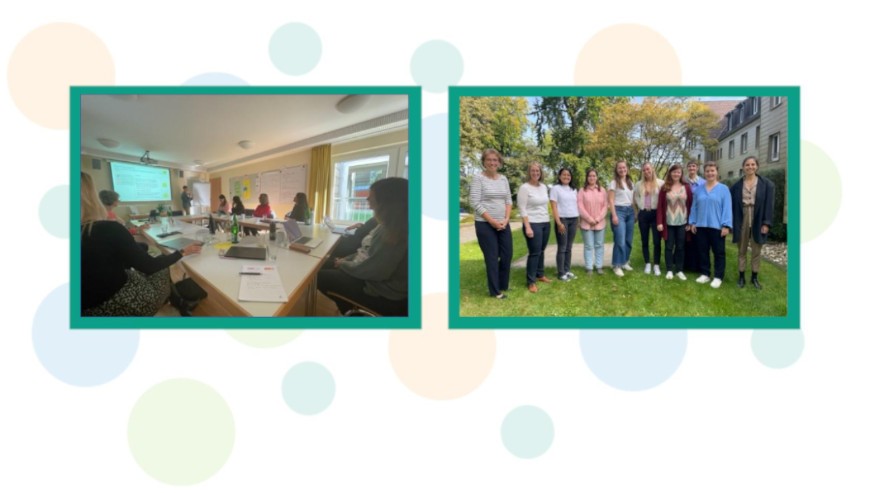 On October 6 and 7, female RTG members and associates together with the PI in charge of gender equality Prof. Dr. Spiecker attended the second leadership training with Simone Schiffner-Backhaus in Wuppertal.
On the first day, the focus of the training was: current models of leadership and typical mistakes when assessing others. Among other things, the participants talked about the biggest challenges they face in this regard, such as being an approachable leader and giving critical feedback. Ms Schiffner Backhaus presented different styles of leadership, and the participants practiced what they had learned in role plays with feedback from the group.
On the second day, the topics were: demanding situation and conversations and remote leadership, including how to handle conflicts between the team leader and team member, situations in which a team member delegates tasks back to the team leader or two team members in conflict with each other. After elaborating the actual problem in different scenarios, these situations were practiced in role plays with feedback from the group.
The training ended with the topic of remote leadership. The participants discussed what the advantages and disadvantages of this leadership style are and how it can be used successfully.