Apply for your Athena card and TU ID in time
In order to be able to participate in the offers before the start of the semester, please remember to apply for your TU-ID and your Athene card in good time. You will need the Athene card, among other things, to be able to eat in the Mensa.
Last update: September 04.09.2023
New at TU Darmstadt?
Quick information on the modules for the first study term (bachelor)
Dear students of the Department of Computer Science,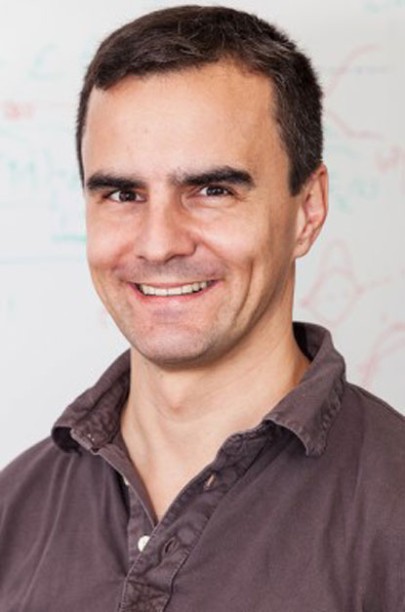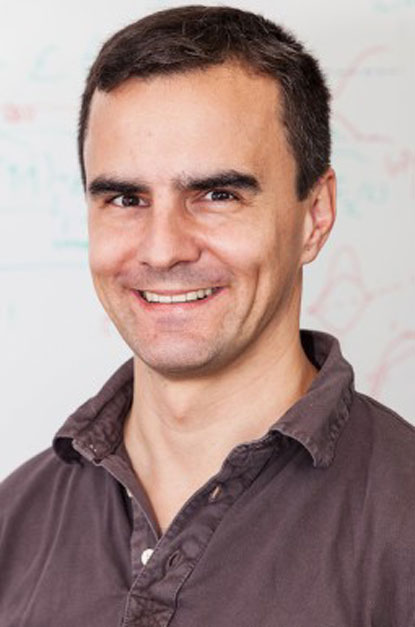 We are delighted to welcome you to TU Darmstadt.
With your decision to study Computer Science at the TU Darmstadt, you have made an excellent choice. Computer Science is a subject that determines many exciting developments in the modern information society.
The education we offer is very practical and at the same time research oriented. The Department of Computer Science at TU Darmstadt ranks among the top computer science departments in Germany and has an excellent network with industrial companies in Darmstadt and the surrounding area, as well as with numerous computer science-related research centers, such as the National Research Center for Applied Cyber Security (ATHENE) or the Fraunhofer Institute for Computer Graphics (IGD).
Already in the Bachelor's program, you will have the opportunity to participate in our diverse research projects through internships and projects.
I wish you all a good start in the winter semester 2023/2024.
Prof. Dr. Jan Peters
Dean of Studies
Application tracking / status check
You can check the current status of your application at any time via TUCaN
The Examination Office can be reached as follows
Office hours: Tuesdays 9:00-12:00 in S2|02 D117.
Online office hours: Wednesdays 9:00 – 12:00 can be reached by
by e-mail studienbuero@dekanat.informatik.tu-…
Please understand that this may cause delays.
Mailbox
The mailbox in front of the Examination Office in the Piloty Building S2|02 is currently being emptied regularly. You can drop off applications (e.g. to the exam committee) there and send them as a signed PDF file to the Examination Office by e-mail.
We will then request the originals if necessary.
Sick leave
Submitting final theses in two steps
Theses no longer have to be submitted in printed form. Submitting the text documents in time by uploading them electronically to the TUbama platform will be sufficient. The submission date will be documented. We are automatically informed about the submission.
General
Moodle Course
Prospective students, current applicants* for the B.Sc. in Computer Science and students in the B.Sc. in Computer Science are asked to register for the Moodle course of the advisory service for Bachelor in Computer Science. A lot of information is already provided there. If you have questions, please check the course first to see if they have already been answered. Please do not only use the search in the forums, but also – if available – access the corresponding self-study units (represented by a "chest" icon, e.g. "Working with the study and examination plan"). This way you can potentially find the answer you are looking for yourself and do not have to wait for our reaction via email.
Student advisory service Bachelor courses
Please make an appointment in the for a personal meeting Moodle course (under "Make an appointment…") and follow the instructions there. After booking the appointment, please make sure you state in a comment what you want to talk about and your Skype ID so that we can prepare for the conversation.
Via "Collection of questions…" you can submit questions, requests for new content – optionally anonymously.
If your question has not yet been answered in the , you can still contact us by email at Moodle courseberatung@informatik.tu-... for all concerns.
Recognition of achievements
For the examination of the recognizability of achievements (when applying for a higher semester or to assess whether a transfer to the TU Darmstadt is advisable) within the framework of the B.Sc. in Computer Science, please submit the current transcript of records and the URL of the module handbook of your current or previous university directly with your request. Please understand that the examination may take some time.
If you transferred to the TU Darmstadt in the summer semester 2020 and your achievements have been recognized, please contact us by e-mail after you have registered and have a TU-ID. Before you are fully enrolled, the recognized achievements cannot be credited.
If you have any questions regarding your application for our Master's programs, please contact us via application@informatik.tu-…
You can arrange an appointment for a consultation (e.g. by zoom) via application@informatik.tu-… as well.
Documents (e.g. subsequently submitted documents or applications) may also be provided via application@informatik.tu-…. If this is not possible (e.g. due to the size of the files) you may use the instead. Hessenbox
You may reach us via

ausland@dekanat.informatik.tu-…

You can arrange an appointment for a consultation (e.g. via Zoom) by sending an e-mail to ausland@dekanat.informatik.tu-…
If you would like to send other documents, please use ausland@dekanat.informatik.tu-…. If this is not possible (e.g. due to the size of the files) you may also use instead. Hessenbox
Access to buildings
Computing Services offered by the ISP group can be accessed via remote login (SSH). Instructions can be found on the web pages of the ISP.
Semester dates winter 2023/24
| | |
| --- | --- |
| Release of the course catalog | 01.09.2023 |
| Start of the semester | 01.10.2023 |
| Start of the course | 16.10.2023 |
| Christmas break | 27.12.2023 – 05.01.2023 |
| End of courses | 09.02.2024 |
| End of semester | 31.03.2024 |