Savian is Start-Up of August 2023 at Hub31
2023/08/23
The start-up which began as part of the Systems group under Carsten Binnig is now at home in Hub31.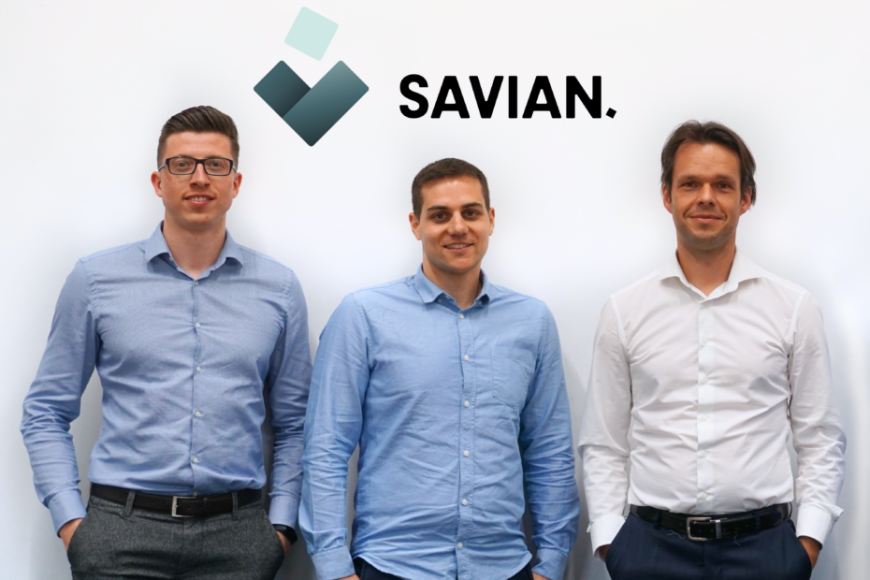 "HUB31 as a home for start-ups!" With this sentence Benedikt Völker – co-founder and managing director of SAVIAN, a data-sharing platform for data-based collaboration between companies – concludes the interview.
The founding team of SAVIAN initially worked in the System group at the Technical University of Darmstadt, Germany, before the "StartUp Secure" funding in March 2023 and could now settle in the HUB31. The vision of the founders is to develop a sector-independent system, which is especially suitable for companies with limited IT resources and high security requirements the possibility to end-to-end encrypted and traceable data exchange.
Only the sender and recipient have access to the have access to the exchanged information. At the same time SAVIAN enables the use of data on a compute-to-data basis without direct access: For example, federated data analysis or multi-party computation can be implemented.
Similarly, data can be anonymized when it is read out, data can be sent without disclosing personal information. In combination with secure environments (Trusted Execution Environments), the local calculations can also be made tamper-proof.