High-Tech Women 2023
Conference and Networking Event: Empowering Women in Science – A Journey of Discovery and Inspiration.
2023/03/30 09:00-18:00
Location: Welcome Hotel, Darmstadt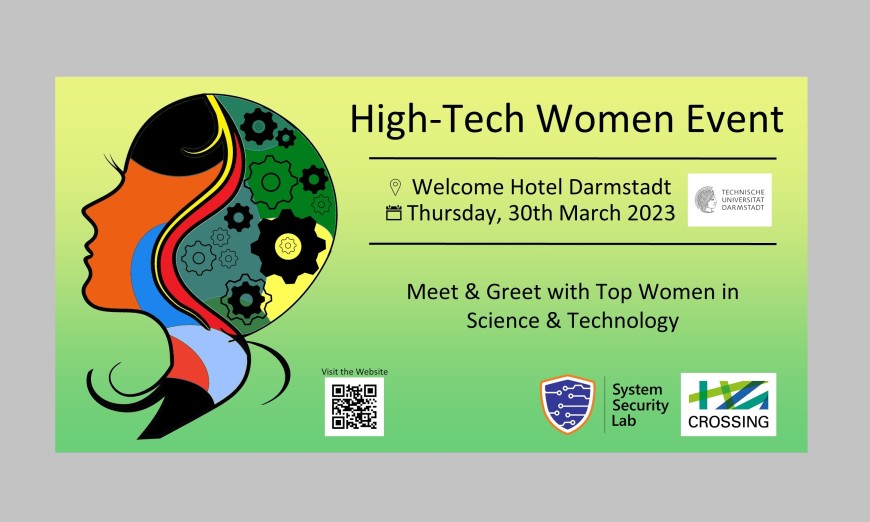 Organizer: System Security Lab
The third High-Tech Women event will take place on March 30, 2023 at Welcome Hotel, Darmstadt. The conference will feature talks by internationally renowned female speakers from all over the world. As such, it will be a platform for inspiring successful women in tech to spread their professional achievements and ideas. By presenting their career paths – from Cybersecurity to Artificial Intelligence – and sharing their experience, our speakers will empower young talents to reach their goals and have their careers in tech. Join us!

More information and registration: