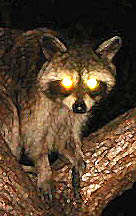 Research focus
Mapache is the research platform for model-driven develeopment of user interfaces, developed at the Telecooperation group, area Model Driven Interaction. It is comprised by the model-to-model transformation language Solverational that combines model-to-model transformations with constraint solving and optimization.
Technological advances allow us to use computers in a multitude of situations. Form factors of devices are getting smaller and their production cheaper, thus making them available for the masses. The number of user interfaces that an application is offering constantly is growing. Already, there are numerous examples where applications provide different user interfaces for different contexts of use. For example, train companies, airlines, and public transportation companies are offering their schedules, electronic boarding passes and ticketing via cellular phones.
Hereby, the different user interfaces vary depending on the context of use at hand. They are adapted to the circumstances the application is used in. For the software industry, the challenge is to allow for easy creation and modification of user interfaces for multiple contexts of use.
Mapache tackles this problem.
The area Model Driven Interaction that Mapache was developed by, researches in the area of model-driven engineering of user interfaces. We investigate new support concepts for UI developers, develop metamodels for UI modeling and research how to put usability criteria into model-transformations.
More details on Mapache can be found on the Mapache Website.
Former Researchers
Alexander Behring
Andreas Petter
Contact
If you are interested in our work, please contact Prof. Dr. Max Mühlhäuser.