Two TK researchers (Thomas Kreutz and Uwe Gropengiesser) became official participants of this year's Software Campus Program
2022/09/22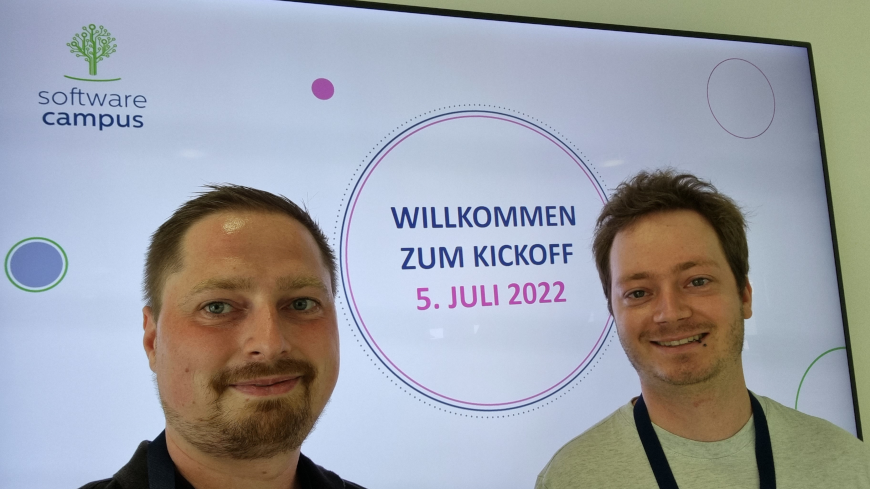 After passing a challenging application process, two TK researchers became official participants of this year's Software Campus Program (selection round 2022): Thomas Kreutz and Uwe Gropengiesser.
The Software Campus Program trains and prepares master's and doctoral students in computer science for leadership positions and project management. Over a two-year program duration, the Software Campus participants manage and lead a micro-project's entire process funded with up to 100.000€ by the Federal Ministry of Education and Research (BMBF). During that time, the participants are accompanied by their respective academic and industry partners. Furthermore, industry partners offer mandatory leadership training workshops to harden and improve all participants' leadership skills.
The Software Campus projects of both Thomas and Uwe will evolve around their research focus at TK.
Thomas researches unsupervised machine learning methods for scene understanding in Smart Cities and LiDAR point cloud videos.
Uwe focuses on the topic of how to ensure the functionality of services in critical edge computing scenarios by intelligently adapting the Quality of Result (QoR) of a service.
We wish Thomas and Uwe all the best with their Software Campus projects!