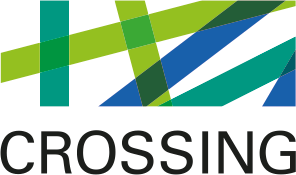 Funding agency
German Science Foundation (DFG)
Theme
This project will address the current scalability challenges of decentralized blockchain technology. The overall goal is to develop protocols that achieve similar efficiency as centralized systems, while at the same time guaranteeing strong security against realistic adversaries. To accomplish this goal, the project will investigate two main directions. First, it will develop novel consensus mechanisms with significantly improved transaction throughput and reduced latency. Second, the project will design state channel protocols, which support high transaction throughput by keeping the vast majority of transactions off-chain.
New CROSSING explainer video about Secure and Scalable Blockchain Technology
Recommended external content
We have selected external content from YouTube for you and would like to show it to you right here. To do this, you must reveal it with one click. You can hide the external content at any time with another click.
I agree to external content from YouTube being shown to me. This may result in personal data being transmitted to third-party platforms. You can find more information in our Privacy Policy.