RTG lecture series: Talk by Ass.-Prof. Dr. Oksana Kulyk
2019/07/22
This year's lecture series "Female Scientists for Female Students" started with lecture by Ass.-Prof. Dr. Oksana Kulyk.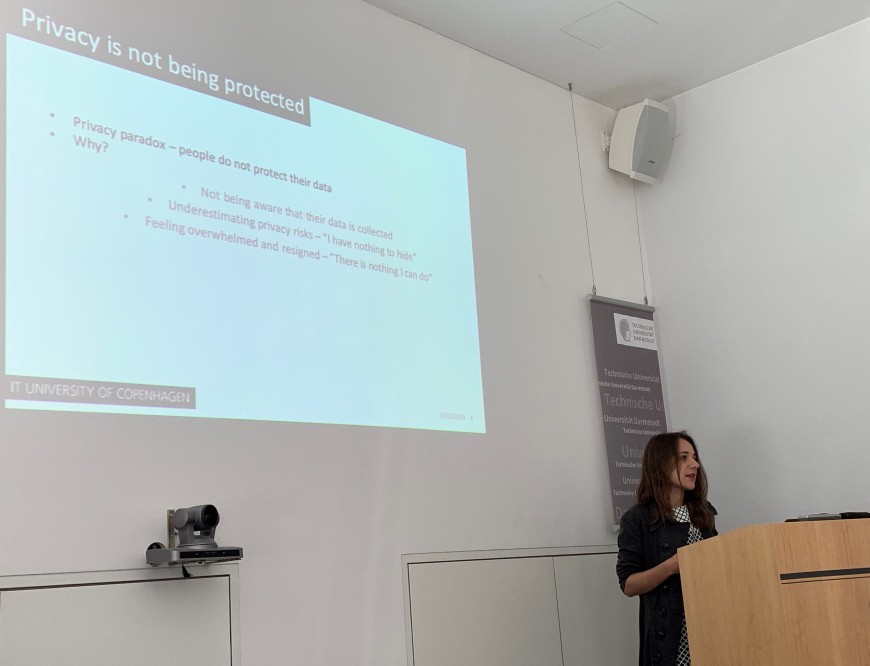 Ass.-Prof. Dr. Oksana Kulyk (IT University of Copenhagen) gave a talk on Challenges in Usable and Effective Privacy Decision Support. Ms. Kulyk emphasized that current measures to inform and support users in taking control over their privacy (decisions) do not suffice to enable users to really control their privacy. Challenges reside, for example, due to the complexity of privacy policies and the context dependency of privacy requirements.
Additionally, Ms. Kulyk presented insights into her career steps and showed lessons learned for our female students.