New managing director at the department
Dr.-Ing- Doreen Böhnstedt
2022/11/30
Dr.-Ing. Doreen Böhnstedt has been Managing Director of the Department of Computer Science since November 1, 2022. She holds a doctorate from the Department of Electrical Engineering and Information Technology (etit) at TU Darmstadt and, among other things, led a research group in the field of distributed sensor networks at the "Multimedia Communication" department for several years. We asked Dr. Böhnstedt about her work: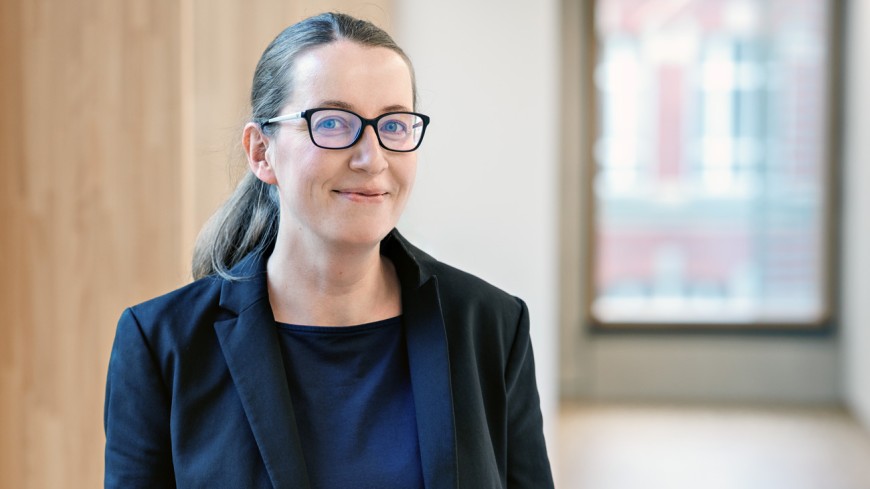 What tasks will you take on as Managing Director?
My area of responsibility covers various subjects. One important task is the coordination and organization of internal departmental processes as well as the planning of the department's resources. I also support the department in strategy development, e.g. in appointment procedures. Another area is the support of the department's committees. In addition, there are tasks related to communication and external presentation. Last but not least, I represent the interests of the department within the TU Darmstadt.
What are you most excited about in your new role?
The tasks are very complex, demanding and varied. In my day-to-day work, I interact with a large number of different players and have to try to reconcile the sometimes differing interests.
One appealing side aspect is that even though I no longer do research myself, I still stay close to the research topics in computer science.
What are the specific goals and projects for the coming year?
The department has grown steadily in the past and will continue to grow. Now the internal structures and processes must be adapted to the increasing size. To this end, new positions will be created in the departmental office in the near future.
Our anniversary year is coming to an end soon – what do you wish the department for the next 50 years?
I wish the Department of Computer Science that it loses none of its momentum and innovative capacity and continues to gain in attractiveness – both in teaching and research.
Thank you very much and welcome to the department!