High-Tech Women Workshop 2023
2023/04/13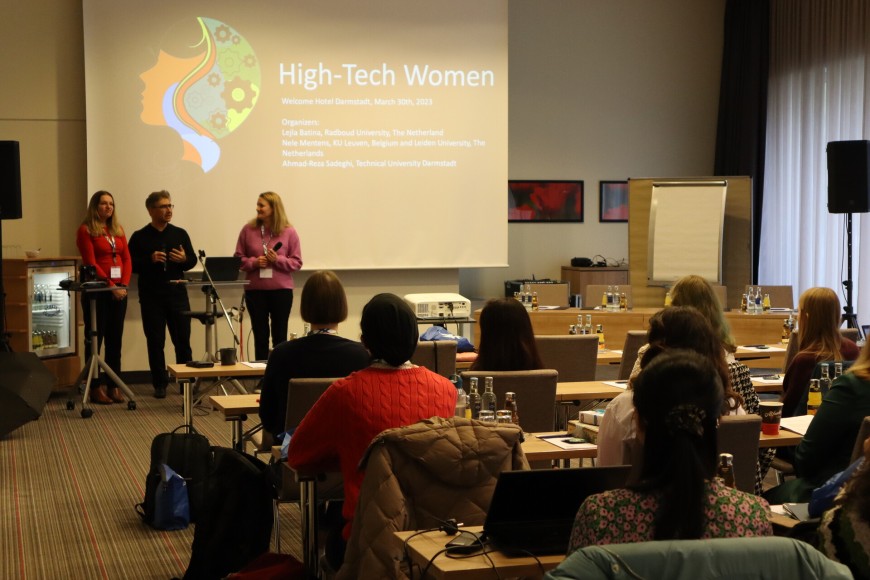 As co-organizers of the High Tech Women 2023 workshop, which took place on the 30th of March at the Welcome Hotel Darmstadt, we are thrilled to have welcomed a diverse group of more than 60 participants to TU Darmstadt for the third year in a row.
Our goal for this annual event is to provide a platform for successful women in tech to share their experiences and inspire the next generation of leaders. The workshop featured talks by internationally renowned female speakers from the Netherlands, Switzerland, the United States, Italy, and Germany, who covered a wide range of topics including brain-inspired computing, privacy-preserving AI, and cybersecurity.
We are proud to facilitate the space for these important discussions and we aim to continue helping and empowering young talent in their pursuit of successful careers in technology. Our team at the System Security Lab and CROSSING is committed to fostering the growth and success of women in tech, and we look forward to continuing this tradition in the years to come.