System Security is the protection of information systems from theft or damage to the hardware, the software, and to the information on them, as well as from disruption or misdirection of the services they provide. It includes controlling physical access to the hardware, as well as protecting against harm that may come via network access, data and code injection, and due to malpractice by operators, whether intentional, accidental, or due to them being tricked into deviating from secure procedures.
The field is of growing importance due to the increasing reliance on computer systems in most societies. Computer systems now include a very wide variety of "smart" devices, including smart phones, televisions and tiny devices as part of the Internet of Things – and networks include not only the Internet and private data networks, but also Blue-tooth, Wi-Fi and other wireless networks.
Events
December 1, 2020 Web Seminar: Contact Tracing & Giant Data Collectors: A Journey from Utopia to Dystopia? read more:

https://tracecorona.net/events/
March 4, 2020 High-Tech Woman in Science and Technology @ TU Darmstadt


Read more
February 23-26, 2020 NDSS Symposium @ San Diego

Read more
News
System Security Lab headed by Prof. Ahmad-Reza Sadeghi and Cryptography and Privacy Engineering Group (ENCRYPTO) headed by Prof. Thomas Schneider have been selected in an international competition to join the Private AI Collaborative Research Institute launched by Intel, in collaboration with Avast and Borsetta.


Read more
November 21, 2020, Ahmad-Reza Sadeghi was quoted in the FOCUS Magazin article: Data or life. The Digital Dilemma.

Read more
December 7-11, 2020 ACSAC Conference, Paper accepted, ➜ LeakyPick: IoT Audio Spy Detector by Richard Mitev, Anna Pazii, Markus Miettinen, William Enck and Ahmad-Reza Sadeghi
Security and privacy vulnerabilities in the contact tracing approach of Google and Apple
Recent research by TU Darmstadt and Universities of Marburg and Würzburg demonstrate security vulnerabilities of the contact tracing approach by Google and Apple underlying also the German contact tracing app "Corona-Warn-App"
Beta test version of TraceCORONA App is available
Now users have the opportunity to install and test the app and to support the research team with their feedback.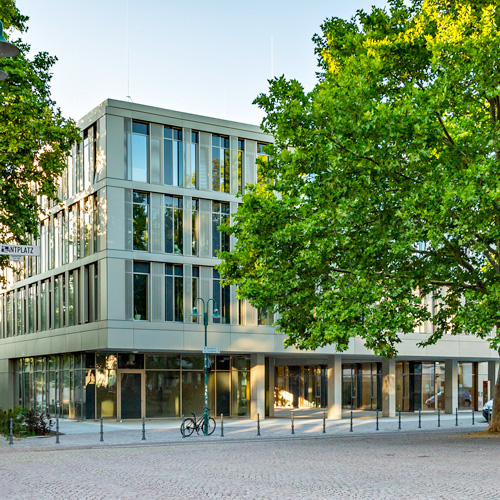 THE NEW CYSEC BUILDING
is located on Kantplatz on the city center campus of the TU Darmstadt. You find us in S2|20, 3rd floor.