Quick links
Modules of the 2nd semester in B.Sc. Computer Science as well as in cooperative study programs and fields of study.
Links will follow soon
Dear students of the Department of Computer Science,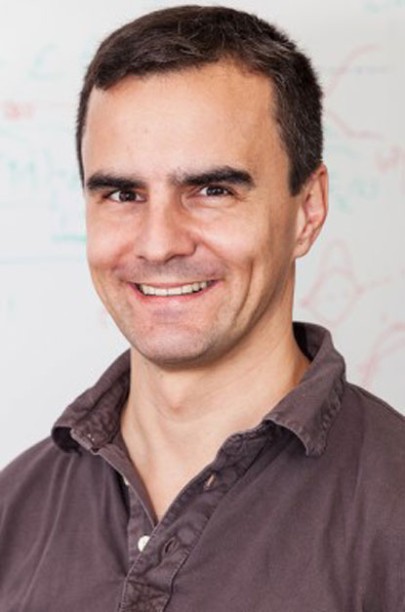 the Corona pandemic is still present and continues to demand patience and prudence from all of us. In anticipation of falling incidences, the university is taking steps to open up and is planning the 2022 summer semester as a traditional semester with full face-to-face teaching and studying. We look forward to seeing you and to our campus coming back to life!
Where possible, digital courses can complement classroom teaching and be offered by lecturers on a voluntary basis. Depending on how the COVID-19 pandemic develops, however, new adjustments to teaching and examinations may be necessary.
Important: Many students are not yet familiar with a regular course of study at the TU Darmstadt, and with the return to face-to-face teaching, some special regulations will no longer apply, which I would like to draw your attention to:
As of the 2022 semester, the simplified withdrawal regulation for exams will no longer apply. You can only withdraw via TUCaN up to 8 days before an examination. After that, you can only withdraw in writing via the study office if you can provide proof of health or similarly serious reasons.
I wish you all a good start into the winter semester 2021/22.
Prof. Jan Peters, Ph.D.
Chair for Student Affairs
TU Darmstadt official website
Please note the adapted processes and communication channels with the Office of Study Programmes and Examination, as listed below.
The Examination Office remains closed for the time being. We will be happy to help you during our office hours by phone or zoom or by mail tostudienbuero@dekanat.informatik.tu-…
Mailbox
The mailbox in front of the Examination office in the Piloty building S2|02 is currently NOT emptied regularly.Please send all official documents (i. e. applications) in advance as a PDF file with signature by e-mail. We will demand the originals if necessary.
Sick leave
Submitting final theses in two steps
Theses no longer have to be submitted in printed form. Submitting the text documents in time by uploading them electronically to the TUbama platform will be sufficient. The submission date will be documented. We are automatically informed about the submission.
General
The open office hours of the departmental student advisory service are temporarily not offered.
Due to the current situation there may be delayed response times.
Moodle Course
Prospective students, current applicants* for the B.Sc. in Computer Science and students in the B.Sc. in Computer Science are asked to register for the Moodle course of the advisory service for Bachelor in Computer Science. A lot of information is already provided there. If you have questions, please check the course first to see if they have already been answered. Please do not only use the search in the forums, but also – if available – access the corresponding self-study units (represented by a "chest" icon, e.g. "Working with the study and examination plan"). This way you can potentially find the answer you are looking for yourself and do not have to wait for our reaction via email.
Student advisory service Bachelor courses
Please make an appointment in the for a personal meeting Moodle course (under "Make an appointment…") and follow the instructions there. After booking the appointment, please make sure you state in a comment what you want to talk about and your Skype ID so that we can prepare for the conversation.
Via "Collection of questions…" you can submit questions, requests for new content – optionally anonymously.
If your question has not yet been answered in the , you can still contact us by email at Moodle courseberatung@informatik.tu-... for all concerns.
Recognition of achievements
For the examination of the recognizability of achievements (when applying for a higher semester or to assess whether a transfer to the TU Darmstadt is advisable) within the framework of the B.Sc. in Computer Science, please submit the current transcript of records and the URL of the module handbook of your current or previous university directly with your request. Please understand that the examination may take some time.
If you transferred to the TU Darmstadt in the winter semester 2020/2021 and your achievements have been recognized, please contact us by e-mail after you have registered and have a TU-ID. Before you are fully enrolled, the recognized achievements cannot be credited.
The walk-in hours are currently not offered
However, you can arrange an appointment for a consultation by sending an e-mail to beratung@informatik.tu-…
An appointment in presence is possible from Tuesday till Thursday
If you would like to send documents, please also use beratung@informatik.tu-…. If this is not possible (e.g. due to the size of the files) you may use the instead. Hessenbox
If you have any questions regarding your application for our Master's programs, please contact us via application@informatik.tu-…
Until further notice there will be no office hours. However, you can arrange an appointment for a consultation (e.g. by zoom) via application@informatik.tu-… as well.
Documents (e.g. subsequently submitted documents or applications) may also be provided via application@informatik.tu-…. If this is not possible (e.g. due to the size of the files) you may use the instead. Hessenbox
The walk-in hours are currently not offered
However, you can arrange an appointment for a consultation by sending an e-mail to ausland@dekanat.informatik.tu-…
An appointment in presence is possible from Tuesday till Thursday
If you would like to send other documents, please use ausland@dekanat.informatik.tu-…. If this is not possible (e.g. due to the size of the files) you may also use instead. Hessenbox